Share Your Commercial Trade Experiences
Trade Payment Data lies at the heart of Creditsafe USA's business credit reports. Our trade payment lines enable us to calculate an accurate picture of a business's payment performance and allow you to gauge how they rank against their industry.
We have a market-leading number of suppliers but are always keen to have more partners join our program and share business risk intelligence. Additions of such credit risk data help give a true picture of how businesses pay their bills in the real world to real companies – not just the big suppliers.
It helps highlight best practice while exposing poor payment performance.
By sharing your payment experiences with us on a confidential basis, we can build up an accurate picture of your customers' payment history. We collate and process this trade payment data to provide a wider picture of a business' payment record, so everyone can be better informed and make better decisions.
By choosing to participate in the Creditsafe Trade Payment Data Program, you can help further increase the pool of knowledge with your own credit risk data and help improve payment best practice. And when your customers know you are sharing business risk intelligence with over 80,000 Creditsafe customers around the world they should want to make sure they're giving you a great payment story to tell us.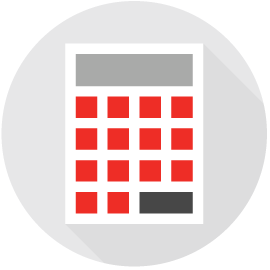 If you're interested in becoming part of the Creditsafe Trade Payment Data Program, just complete the form. We'll be right in touch to welcome you into the program and to help you leverage business risk intelligence to eliminate bad debt!
Complete the form on the right for more information
Get a Free Report
Try a free business credit report to see how our intelligence can help your business. 

Try a Demo now
Sample our business credit report product demos now to see how easy to use we are.  

International
See the whole picture, reveal hidden linkages and get global information from our unique cross-referenced databases.