Are you currently chasing unpaid debts?
Chasing businesses can be a very time consuming process and here at Creditsafe we're here to help!
Creditsafe USA partner with industry leading companies in debt collection, as the customer you will have a choice of who you would like to work with in recovering your debt.

ESP Receivables Management is a global firm focusing solely on their customer's needs. Backed by over 40 years of experience, they provide a plethora of customized solutions including first party collections, third party collections, consulting, onsite legal forwarding, customized debt collection programs, customized remittance schedules and even background investigative services. Click here for your free collection guide.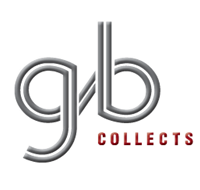 GB Collects is a professional, commercial debt recovery agency specializing in all aspects of accounts receivable management. Our firm is a fully licensed, insured and transparent extension of our clients' internal credit departments. Since our inception in 2001, GBC has helped resolve problematic disputes and reduced delinquencies in all facets of collections in a wide variety of industries. Our skilled collection analysts have voted GB Collects a best place to work in collections for 6 consecutive years. A five time INC 5000 Winner, our growth is produced by satisfied clients world-wide using our services year after year.

iQor is a recognized leader in OTC Business Process Outsourcing including first party receivables management, invoicing, cash application, and credit card chargeback processing, as well as receivable recovery through third party and attorney collections, and bankruptcy services.

Tucker, Albin & Associates (TAA), an Inc. 500 fastest growing company based in Dallas, TX is a leading Accounts Receivable Management firm. Specializing in commercial collections, pre-collections, 1st party outsourcing and litigation services, TAA has quickly grown to one of the top 10 full service ARM firms in the industry.
How does Debt Collection work?
Simply search for the company that owes you money in the Creditsafe system, enter the invoice details and which partner you would like to use. The chosen partner will then use their wealth of experience and industry knowledge to try and collect your invoice for you..
Want to know more? Submit your details in the form on the right
Complete the form on the right for more information
Trade Payment
Share your data to improve payments and reveal poor payers.

International
See the whole picture, reveal hidden linkages and get global information from our unique cross-referenced databases.

Try a Demo now
Sample our business credit report product demos now to see how easy to use we are.