Get an instant business credit evaluation with CAS
The Creditsafe Credit Approval System (or CAS as we like to call it) is an automated system that enables you to set the parameters that matter to you when it comes to accepting or rejecting a request for credit. Once your business credit approval system is set up, you can get an instant decision when you search for the company that's applying.
You can easily set the rules that you want to use to decide whether you accept or reject the applicant or want to look at them in further detail. Our business credit evaluation covers recommended limits around:
Risk Rating
Credit Limit
DBT
Number of Derogatory Legal Filings
Value of Derogatory Legal Filings
You also enter and set the maximum credit limit to be afforded to any single credit applicant.
If you then search for a company using the CAS tool, you'll receive a mini-report with an instant "traffic light" signal as to whether to accept, reject or review the application. This can save you time and let you focus on the companies where you need to conduct further business credit analysis before approval. For organizations with multiple users, you can easily set a senior administrator or decision maker role to conduct those reviews and make (and communicate) final decisions.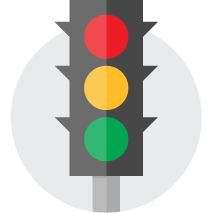 Creditsafe Credit Approval System is a simple to operate, effective evaluation tool, which allows busy credit departments the flexibility to make swift decisions on credit applications. Be safe in the knowledge you are working with the best possible data and your own clearly defined parameters.
Contact Creditsafe to learn more about our Credit Approval System for businesses.
Complete the form on the right for more information
Get a Free Report
Try a free business credit report to see how our intelligence can help your business. 

Trade Payment
Share your data to improve payments and reveal poor payers.

International
See the whole picture, reveal hidden linkages and get global information from our unique cross-referenced databases.