Check your customers against PEPs and Sanctions
The new Compliance Search from Creditsafe benefits your business by disclosing Politically Exposed Persons (PEPs), Sanctions, Adverse Media, and International Watch Lists. With our new Compliance Search, you will minimize your business risk and operate with greater due diligence by using more comprehensive & detailed identity checks while reducing false positives.

Your decision can change from a quick yes to a definite no, empowered by knowing exactly with whom you're doing business. Our Compliance Search screens against PEPs, sanctions, adverse media, and watch lists enabling you to make an informed and correct choice.
Using Creditsafe, search anyone domestically or internationally and get the inside information so you don't expose your business. Searching for an individual or business using our system is simple, and you can customize your own criteria to deliver the data that's important to you.
Using our system, you can search using the following parameters:
PEP
Sanction – current
Sanction – previous
Financial regulator
Law enforcement
Disqualified director
Insolvent
Adverse media
Corporate registry
You can relax knowing we source our data from diverse and reliable sources and that you are safe with Creditsafe's Compliance Search.
Knowing exactly who you're doing business with will help prevent your company from associating with those who might be less than trustworthy. Don't get caught with your guard down, Creditsafe's Compliance Search enables you to build a detailed picture of a person or entity you are about to conduct business with - as well as providing an easily referenced and visible audit trail while reducing false positives. With Compliance Search you will always be confident in meeting regulatory standards.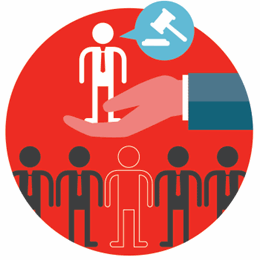 For more information please complete the form or call (855) 551-6903 for the East Coast office or (480) 405-9300 for our West Coast office.

International
See the whole picture, reveal hidden linkages and get global information from our unique cross-referenced databases.

Creditsafe 3D
Integrated solution for the high volume user. Improve your portfolio management through business risk assessment.

Try a Demo now
Sample our business credit report product demos now to see how easy to use we are.