What makes us stand out from the crowd?
Creditsafe believes that US business credit report customers deserve more, and better, than they've had before. We offer quality business credit reports that are easy to use for the non-specialist, but contain all the data and information an expert user could want. That's the Creditsafe difference.
We offer our customers freedom access annual subscriptions, providing a great value. With Creditsafe, you'll never be worried how much a business credit report is going to cost you, because the more you use the less every report will cost.
Creditsafe is challenging, courageous, and different. Across Europe, we've pioneered the model of delivering instant online reports. We do this to drive down our customers' costs and ensure up-to-the-minute data freshness.
Creditsafe owns the world's largest business credit information database, which means that our business credit reports always let you see the global picture. This includes the affiliated companies overseas that some companies might not want you to know about. With Creditsafe, there's nowhere to hide!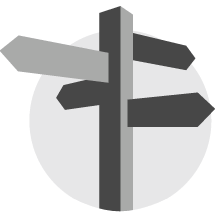 A subscription to the Creditsafe service will let you clearly see who you are dealing with, who they are linked with, their stability, payment record, and when you're likely to be paid. It's simply a better aid to decision-making.
Want to see more? Give us a call and let us show you how we're different.
Get a Free Report
Try a free business credit report to see how our intelligence can help your business. 

Try a Demo now
Sample our business credit report product demos now to see how easy to use we are.  

Trade Payment
Share your data to improve payments and reveal poor payers.