Creditsafe: The Story So Far
Privately owned and independently minded, Creditsafe is changing the way business information is used by providing high quality data in an easy to use format benefitting everyone in an organization. Creditsafe is the world's most used provider of business credit reports and maintains the largest owned database with over 240 million companies worldwide. 100,000 subscription customers from across the globe have joined our revolution by using Creditsafe to make better business decisions every day.
Creditsafe, founded in 1997 in Oslo, Norway, used the emerging technology of the internet to deliver business information to smaller and medium sized businesses that were previously ignored by traditional suppliers. By selling over the telephone and delivering reports over the internet, Creditsafe offered its customers greater value for their money and undercut the established players.
Following the Norwegian launch, Creditsafe established an office in Gothenburg Sweden in 1998 before moving to the UK in 2000. Creditsafe relocated the UK sales operation to Caerphilly, Wales in 2002 and quickly grew to become the UK's most-used supplier of business credit reports. In 2006, Creditsafe France was launched in Roubaix near Lille, heralding a period of swift and continuing growth around Europe. Additional entities were later launched in Ireland in 2007, the Netherlands in 2008, Germany in 2010, and Italy in 2013. Creditsafe moved outside Europe in 2012 with the founding of Creditsafe USA in Allentown Pennsylvania.
In addition to these entities, Creditsafe has a shared service center in the bustling and exciting Cardiff Bay development in Wales' capital city. This office provides a central location for a number of support and development functions for the Creditsafe Group.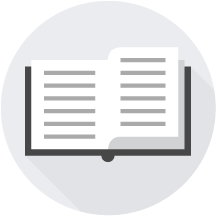 Complete the form on the right for more information
Get a Free Report
Try a free business credit report to see how our intelligence can help your business. 

Try a Demo now
Sample our business credit report product demos now to see how easy to use we are.  

Trade Payment
Share your data to improve payments and reveal poor payers.